February Seasonal
Kiss Me Hardy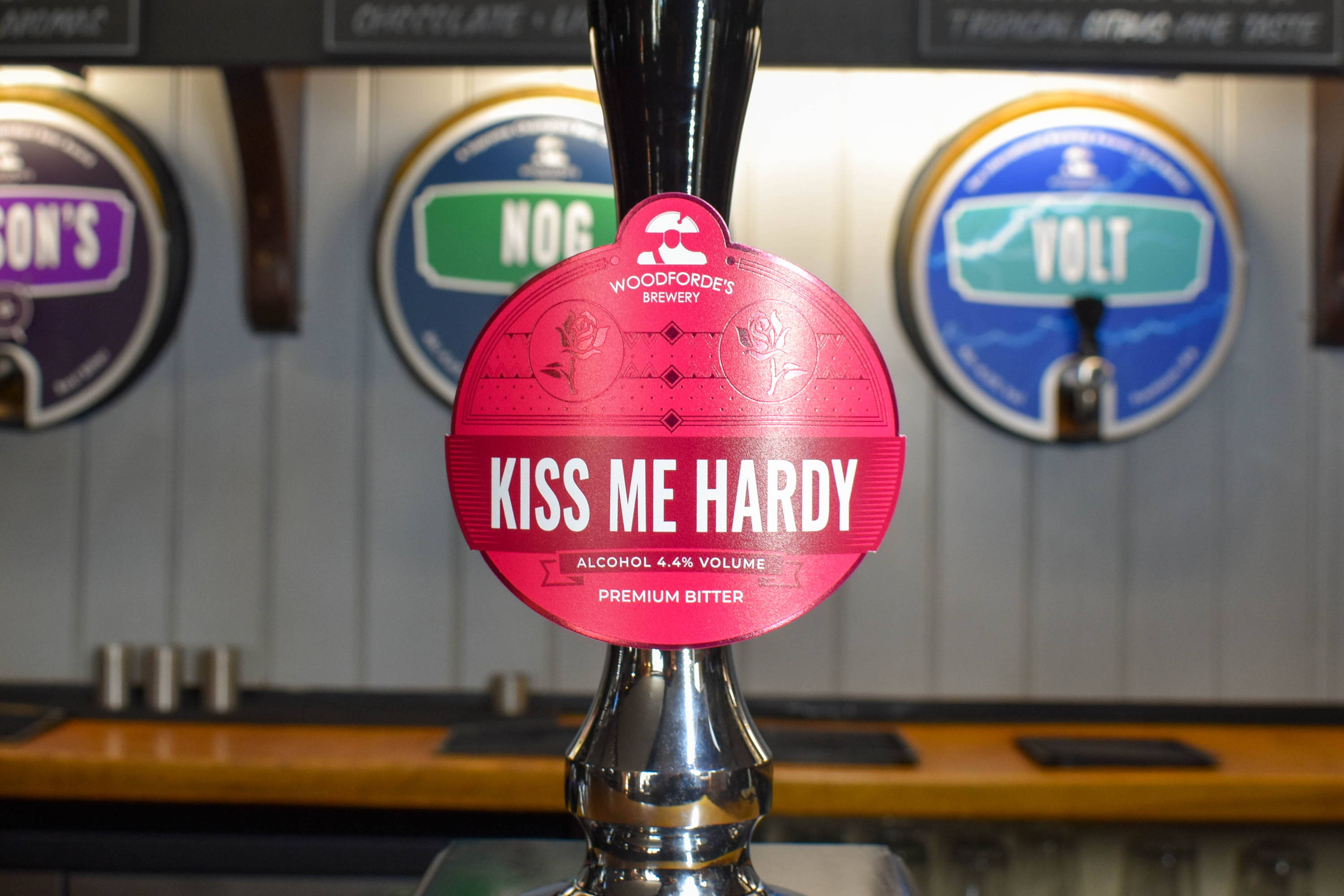 February's seasonal is here!
Kiss Me Hardy, named after Admiral Horatio Nelson's last words to Captain Thomas Hardy, is a 4.4% premium bitter with bold citrus flavours of lemon and lime and a stunning hoppy finish.

Copper in colour, this bitter has a base hop of English Goldings and a plethora of American Cascade, Citra and Mosaic for aroma.

Make sure you get in contact with us if you would like to stock our February seasonal.